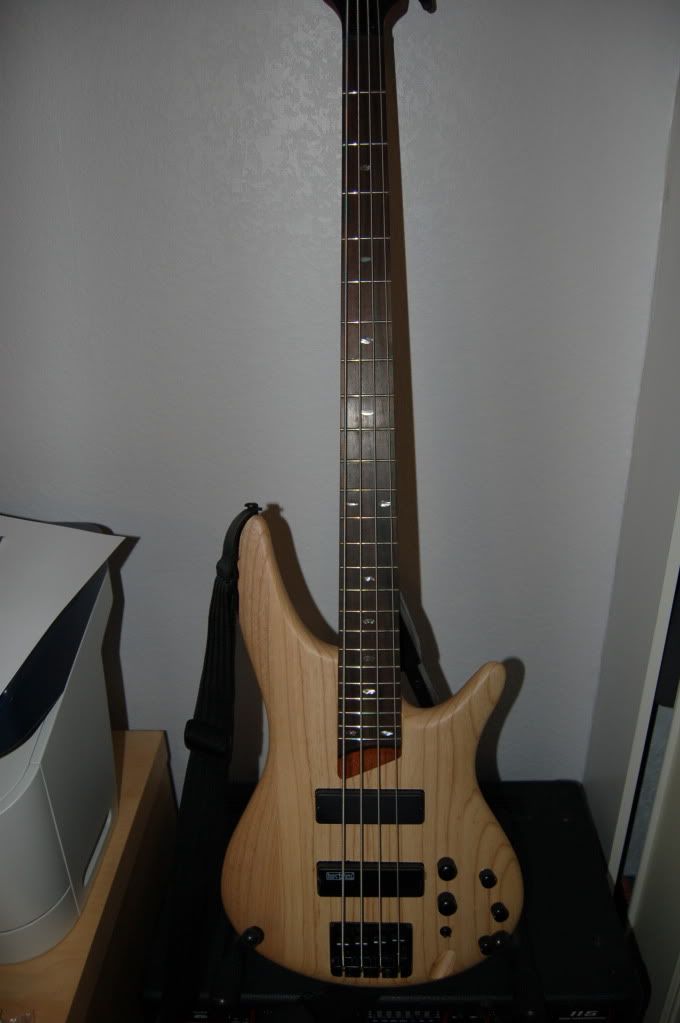 My new baby! this one's a keeper.
And I am glad I have started!
I am now 43 years old and have been playing, learning the bass for almost three years, come Christmas. I should have done this years ago. Making slow and steady progress, but then Rome was not built in a day.
Musical Influences
Steve Harris
Geddy Lee
Cliff Burton
Favorite Recordings
Hallowed be thy name.
La Villa Strangiato
Anesthesia (pulling teeth)