Hi I live in the wonderful foothills in NC, suprisingly enough its a great place for music.
I was raised in Bluegrass country and spent some time in Louisana where I got my first taste of Jazz, I have also lived allover NC and must confess that if you open your ears up theres ALOT of excellent music of all varieties here.
Because I have spent most of my life in or around the Applachian mountains I love to hear good folk music and bluegrass, and I think its a shame that those genres dont get more media attention. I also enjoy fusion and funk alot, and I am a freak for good jam bands and any improv music in general. I do like some popular "mainstream" music but as I get older I seem to find less and less interest in it.
I first started playing the bass around 16 or so when I was into grunge and metal etc. My friends all played guitar and I just picked up the bass cause that was what was needed.
Then I started to learn and the music I fell in love with was anything but rock or metal. Nothing wrong with either, I still play and like some of both, just not my thing.
Somewhere around 22 I bumped my head and sold all my gear, I spent the next few years bassless. (worst time in my life so far it turns out)
Then I met this guy who played bass and we were talking one day and I goofed off on his bass for a bit. To my suprise he produced an old beat up bass out of the corner and just gave it to me.
I owe him so much now.
Since I have started playing again I have found a peace, and happiness within myself that had been missing:) I will never quit again
I started playing again because a guy gave me a beat up Electra Phoneix bass, Godbless him. The bass needed a setup and the electronics were in bad shape. So I got it setup and then I wired it like a jazz bass (two volumes one tone) and did away with the switches. That was a massive improvement in the playability.
I got a great deal on a Laney RBW300 at a local pawn shop, it was in like new condition.
Sold the Laney, now I am playing thru a
Genz Benz M line 200, 2x10 combo. I really like it.I Love it!
BP200 Effects processor.
The BP200 felt a bit
cheesy
to me. Sold it to help purchase the Tribby.
The only effect I am using at the moment is a Digitech Bass Squeeze Dual Band Crossover, its a good little stomp box to have. Got mine on ebay for like 25 bucks.
I play
Rotosound Swing 66 strings RS 66LD I love em
I am always looking to meet and jam with other players, regardless of ability, genre, or preferred instrument.
I consider myself open minded and believe we can all learn from each other. So if ya wanna make a noise sometime drop me a line and we can try to work something out:)
I played a G&L Tribute and it changed everything. I couldnt wait to get the American I bought the G&L Tribute and now have some money left for other gear.
I LOVE MY G&L TRIBUTE:):)
UPDATED GEAR___
I now use and highly recommend the Line 6 Basspod XT Live. Having so many options at your feet is just to cool.
My Yahoo 360 page
****************************************
My Lauchcast Station
CURRENT looking for some people to Jam with, with a goal of performing live couple of times a week.
Breaking News: LOL:)

I now have a regular Jam, its kinda genre bending but I enjoy it anyway. Currently we have a Mandolin Player, 2 Guitarist, and myself on the good ol Tribby. Hopefully we will have some tunes up here for ya to listen to.

Even though this is keeping me pretty busy, I am still up for other projects and am definetly interested in starting up fusion/jam band, or just jamming for the hell of it. Drop me a line here or on myspace or yahoo if interested.
MySpace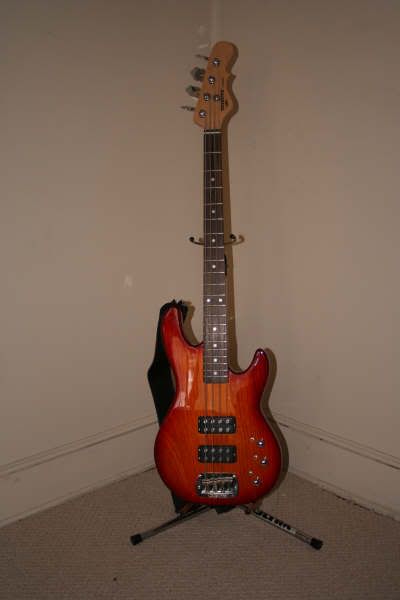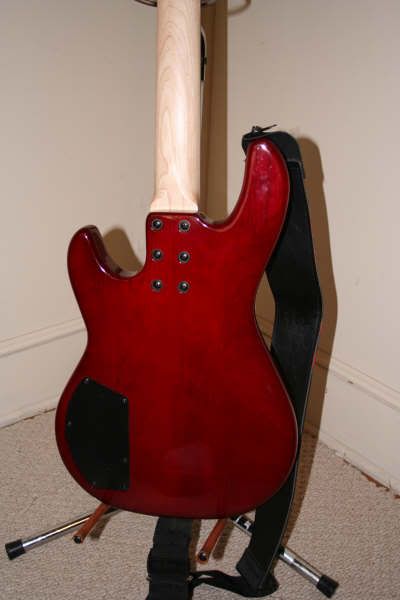 A More recent pic